Art Opportunities Monthly Gallery Presents:
Colleen Hammond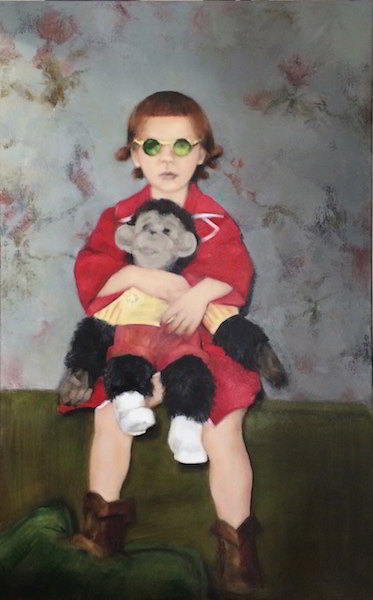 I often use an old family photo as a reference for a painting. This is my sister sitting on the top of our couch holding her Zippy the Chimp doll.

Zippy Monkey dolls were collectible cuddly toys produced by a number of firms, most notably by the Rushton company in the 1950s, with reissues in the 60s and 70s.

Zippy was a real life Monkey on the popular children's television series, Howdy Doody, which ran from 1947 to 1960..